Founding lawyer
Mr. Hugues Langlais
Mr. Langlais was called to the Québec Bar Association in 1990 after earning his law degree from Université de Montréal, Québec (Canada) in 1989. He practices business and immigration law. Since 2005, he acts as Foreign Legal Consultant to Jin Mao P.R.C. Lawyers in Shanghai.
Mr. Langlais teaches Immigration Law at Sherbrooke University, has co-directed the publication Citizenship and Immigration Law (Lexis-Nexis, 2017), is an approved trainer of the Quebec Bar Association and has authored many training courses for lawyers, namely: Business Immigration Programs, Skilled Worker Immigration Programs, Residency Issues under Immigration Laws versus Citizenship laws, Temporary Resident Permits, Immigration and Criminality, Introduction to Immigration laws in Canada.
Mr. Langlais is called regularly as an immigration legal expert by the medias (television, radio and newspapers). Since October 2008, Mr Langlais acts as a Practice Reviewer/Investigator for the Quebec Bar to oversee the professional work of immigration colleagues.
He is the actual Chairman of the Immigration and Citizenship Committee of the Québec Bar Association.
Mr. Langlais presides over his firm with offices in Montréal, Canada and Shanghai, China with antennas in Paris (France), Dakar (Senegal), Beyrouth (Lebanon), Québec City, Gatineau (Canada) and Bujumbura (Burundi).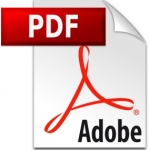 Visualize Mr. Langlais resume.