Canada, best country in the world to study?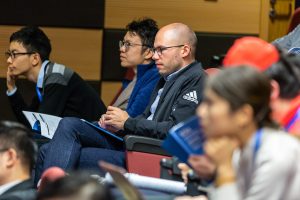 From elementary school to university, Canada consistently ranks among the best countries in the world, if it's not THE best country.
Studying in Canada is internationally recognized. Meeting some of the world's brightest teachers and academics will enrich you. Canada is also known for its affordable university tuition fees. Its quality of life also ranks it well among the best countries in the world.
What do you need to study in Canada?
In order to study in Canada, all students must obtain a student authorization. A document issued by the Canadian government allowing a student to study at a Designated Learning Institution (DLI) in Canada. You must make sure you have all the necessary documents with you before you apply. And this application must be submitted before you come to Canada.
There are certain exceptions to the rule where a study permit is not required:
enrolment in a program of study of less than six (6) months;
family member or staff member of a foreign representative in Canada;
minor child of a work or study permit holder;
citizen of another country with legal Indian status in Canada; and
as well as members of the armed forces deployed in Canada
Study permit versus a visa
An authorization to study will have to be requested from the embassy for all foreigners who wish to study in Canada. For some foreign nationals, this application will include a Temporary Resident Visa (TRV) and the authorization to study will be indicated on the visa affixed in the passport and will include the eTA (link to section 1). For foreign nationals exempt from the TRV, the authorization to study will be in the form of a letter issued by the embassy for presentation at the border and will include the eTA. In both cases, the study permit will be issued at the border only for the projected duration of studies at the educational institution identified in the application.
Be careful, the study permit alone does not allow you to enter Canada. A valid passport with a TRV when required, or TRV exempt for certain nationalities, is the entry document and the study permit validates the reason for entry.
How to obtain the TRV?
Remember that a TRV, when it is required, is an official sticker issued by a visa office. The embassy places it in your passport, indicating that you meet the requirements for admission to Canada as a temporary resident. The TRV does not guarantee entry into Canada. Entry to Canada as a temporary resident is a privilege, not a right.
In addition to your study permit and tuition fees, your attention will be focused on your budget. Take into account the cost of books, personal living expenses, and housing. You will need to show that you have sufficient funds to support yourself and your accompanying family members for the entire duration of your study period in Canada.  Citizenship and Immigration Canada regulations will require proof before you are allowed to study. Finally, you will be required to devote yourself to full-time studies according to the requirements of the educational institution, an essential condition for considering permanent residence upon completion of your studies.
For more information, click here.