Do you need an eTA or a VISA to visit Canada?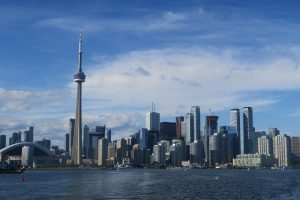 Do you plan to get on a plane to visit Canada?  Will you need an ETA or a Visa?
Be aware that travelers need a valid passport and an Electronic Travel Authorization (eTA) or a Transit visa to transit through a Canadian airport.
What is an eTA?
If the goal is to enter Canada (once or many times), you need an eTA, required for foreigners living in visa-exempt countries who wish to fly to Canada. An eTA is an electronic document linked to your passport. It is valid for five years, or until the expiry date of your passport.
An eTA costs 7$ CAN only and you can apply for it on Canada's official website. It allows foreigners to fly to Canada during its validity. Once can be delivered to you up to 6 months before the intended date of travel. Its expiry date can be no less than one month after the expected entry date in Canada. Apart from certain exceptions, foreigners need to hold an eTa to fly to Canada. Canadian permanent residents need to hold their permanent resident cards to fly to Canada and they don't need an eTA. Canadian citizens who have another nationality need to hold a Canadian passport and they don't need an eTA either.
Do you need a Visa to visit Canada?
If you are a foreigner not from a visa-exempt country, you need a visa and you need therefore to apply for a temporary resident visa to visit using a valid passport. A visa is an official sticker delivered by one of the visa offices abroad. It is placed in the passport. It shows that the passport holder meets Canadian admissibility requirements as a temporary resident. A temporary resident can be a visitor, a student or a worker. When obtaining a temporary resident visa, an eTA is not required with the issued visa because it is an integral part of the visa issued. However, students and workers of any country, visa-exempt or not, need to get a temporary resident visa to study or work at the Canadian consulate or embassy. With the application comes the additional requirement to give biometric data (digital picture and fingerprints).
A temporary resident visitor visa usually mentions "multiple entries" and has a 10-year maximum validity or less depending on the passport's or travel document's validity period used to obtain the visa. A passport or a travel document is official identity documents delivered by a government or by an international organization. They contain a picture and personal information about the holder and it allows him/her to travel from one country to another.
Length of stay
Each time a visitor enters Canada, he/she can stay in Canada for up to 6 months. Upon arriving in Canada, after control of the purpose of visit, border officers can reduce or increase the period of stay. If admission to Canada is denied, the eTa and visa are canceled. It leads also to a removal order from Canada.
Visitor status can be renewed in Canada only, subject to conditions currently in force. The conditions change regularly.
Up to 1/3 of all temporary resident visa applications presented at Canadian embassies are being refused. However, visa refusals, cancellation decisions and removal orders issued at the border may be challenged before the Federal Court of Canada.
Have a safe journey!
For more information, please click here.