My application for an eTA was refused- How did this happen?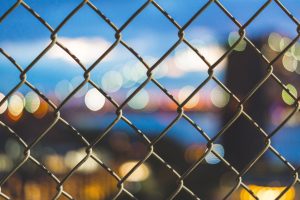 Yes, it is possible to be refused an eTA. If your eTA was refused, you will receive a response, usually within 24 hours.
It should be noted that all foreign nationals exempt from the Temporary Resident Visa (TRV) requirement are required to apply for an eTA. U.S. citizens do not require one as they are exempt. The eTA is included in the application for a work or study permit for those who apply. The eTA is used to fly to Canada. This requirement does not apply to permanent residents with a Permanent Resident Card. The presentation of the card is required to take a commercial vehicle to Canada.
Canadian citizens are exempt from these requirements. Persons holding two or more nationalities must always travel to Canada with their Canadian passport.
eTA was refused
If the eTA is denied, you will receive the response by email from the Canadian authorities. This refusal could be justified because of a visa cancellation, a pre-border refusal. It could also be due to a simple or complex criminality situation. If you have been refused an eTA, what can you do?
Before panicking, check that your answer form contains no errors. If this is the case, wait at least 10 days from the notification of refusal to send a new request.
If there are no errors in the form, there is no point in making a new application without first knowing the reasons for the refusal. Please note that you will not be able to visit Canada if you are refused an eTA or if you have already been refused entry to Canada.  If you attempt to come to Canada, you will be refused entry.
If the ETA is negative, check to see if the refusal is related to the main reasons of inadmissibility to Canada.
However, before applying for a new eTA, you may consult a lawyer who will analyze the situation. He or she will consider a solution. The lawyer will be able to request access to your file in order to find out the reasons for the refusal. After analysis, he will make a visa request to the Canadian embassy with the necessary corrections in your country of origin. If the decision rendered is not reasonable, he will inform you of your right to have the decision reviewed in front of the court.
Is it possible to appeal to the authorities' decision?
Certainly, the lawyer is the only professional who can have eTA's refusal reviewed in court. The lawyer will study the file. If necessary, he will initiate a judicial review of the denial of the eTA on your behalf before the court.
In view of the long-term consequences, it will be regrettable to stop your proceedings for a refusal that cannot be explained for the reasons mentioned above. Indeed, this eTA refusal is a denial of entry to Canada and will follow you for years. You will have to indicate this on all your visa applications for Canada. As well, this goes for other countries that you may want to visit.
For more information, click here.