Top 3 Reasons to Study in Canada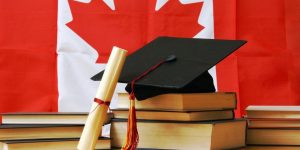 There are many reasons why it is good to come to and study in Canada. The web is full of equally different and important reasons. Whichever ones you find most appealing, three stand out the most. First is the connection to quality education and global recognition. The second relates to the prospects for future employment. The third is for its multilingualism. Nevertheless, the affordability of school tuition fees, quality of life, cultural diversity, hospitality, and security cannot be ignored.
Reasons for Studying in Canada
The reasons most noticed are those related to the quality of the education provided in Canada. This goes hand in hand with the worldwide recognition of university and college degrees. Not surprisingly, Canada is one of the world's leading destinations for university education.
In the QS World University Rankings 2019, Canada has 88 universities and manages to place 26 of them in the world rankings. Universities in Quebec occupy 6 of these 26 places. The University of Toronto occupies 29th position, while McGill University in Montreal is in the 35th position.
Several factors contribute to this reputation. Canada has high academic standards and demands. It invests a lot in education in order to have a high-quality education system. Such quality education may open you many doors. You will be propelled towards an excellent future and qualified career advancement.
Another reason is Canada's openness to allow you to work. You could work here temporarily while you are studying, or you could work full-time while your application for permanent residence progresses. Visit the Citizenship and Immigration Canada website for more information.
Study in English or French
Finally, the fact that it is possible to study in both of Canada's official languages (English and French) becomes one of the priority objectives of students who come to study with us. Having these two languages gives students, both during and after their studies, a particular skill in obtaining interesting employment.
To study in Canada, what will you need? I invite you to read the article Canada, the best country in the world in which to study? 
For more information, please follow the link.