Becoming a Canadian permanent resident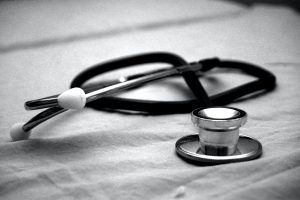 Canadian permanent resident status is granted to a foreign national who has been granted permanent residence following an immigration application and border crossing. Permanent resident status confers rights and privileges in Canada. The person who holds this status remains a citizen of his or her home country. He or she can become a Canadian citizen after living in Canada. A permanent resident (PR) is, therefore, a citizen of another country.
It is important to understand that anyone who is in Canada with temporary status as a visitor, worker, or student is not a permanent resident. Thus, a refugee living in a refugee camp or elsewhere who is resettled in Canada becomes a permanent resident through specific immigration programs. Find out more about these programs: the Government-Assisted Refugee Program or the Private Sponsorship of Refugees Program.
How do you prove your permanent residence?
At the first border crossing, a permanent resident card is issued to the new permanent resident. This PR card and your passport are required for all travel to Canada by commercial transportation. With a Permanent Resident Card, you do not need an eTA.
Did you know that to maintain your permanent resident status you must have spent two full years in Canada, or 730 days (not required to be continuous) for each five-year period? You must keep all your travel records up to date: the use of a travel logbook is recommended so that you don't forget anything.
Permanent resident status gives you access to all the same services as those enjoyed by Canadian citizens, including free health care and free public schools (primary, secondary, CEGEP). You can live, work, or study anywhere in Canada. In Canada, you also enjoy the protection of Canadian laws and the Canadian Charter of Rights and Freedoms.
However…
On the other hand, as a permanent resident, you do not have the right to:
Vote
Run for election
Join the Canadian Armed Forces
Hold a job that requires special authorization (spy, a judge in a court of law, etc.),
Be a member of a jury (except for Manitoba, Nunavut and the Northwest Territories).
Have a Canadian passport
What are your responsibilities?
Respect all Canadian laws, whether federal, provincial, or even municipal.
Pay your taxes
Comply with the conditions attached to Canada's permanent resident status
For more information, please follow the link.